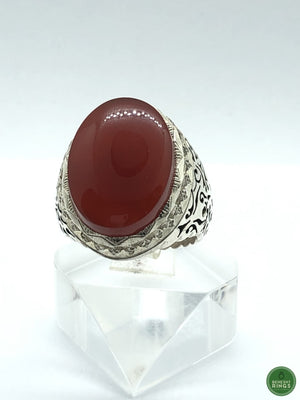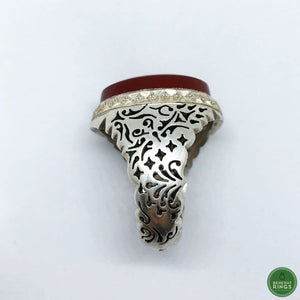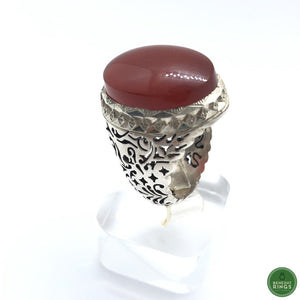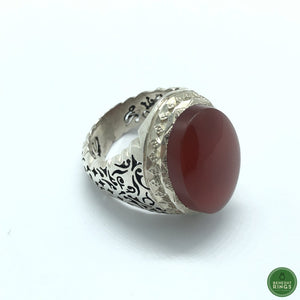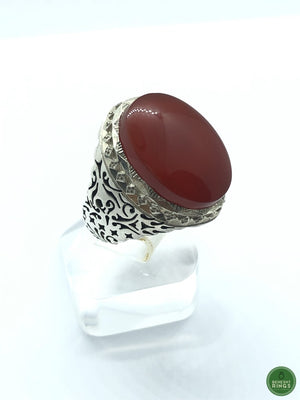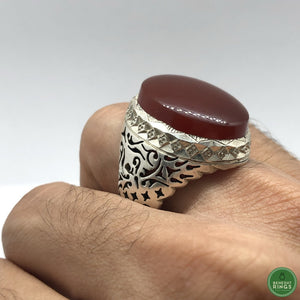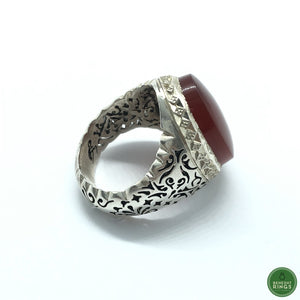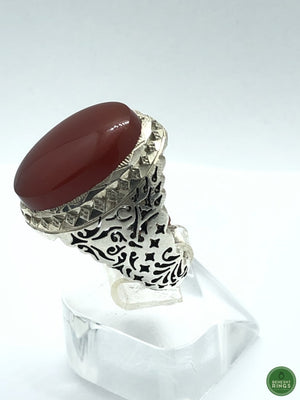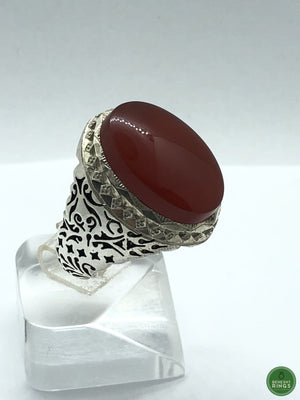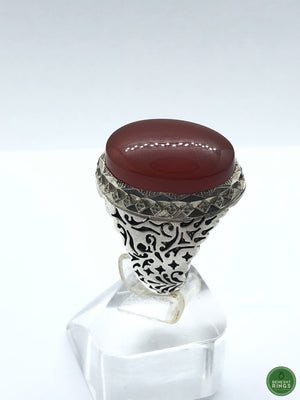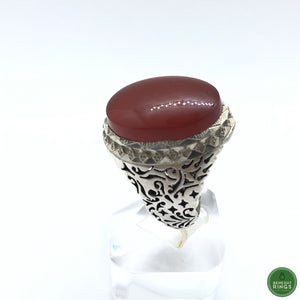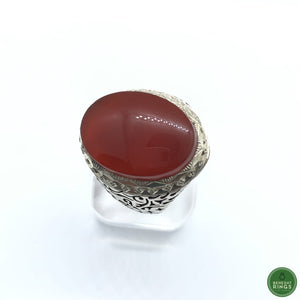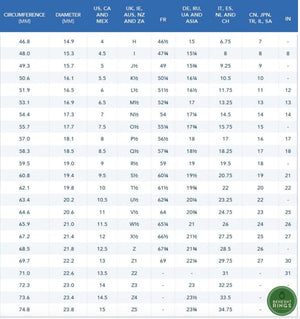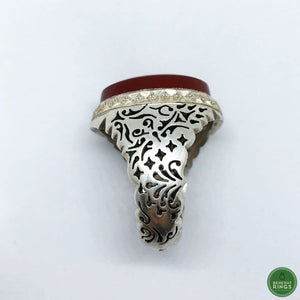 Behesht Rings
Agheegh(agate) Ring
Agheegh aka 'agate'. Yemeni Agheegh to be precise, the best of the stone. This extremely rare and spiritual stone is amongst ring-lovers favourites. Wearing Aqeeq Rings creates joy in the heart and is good for the eye sight and it also helps eliminate depression, sadness and high tension anger. This stone absorbs the rays of the sun and passes absorbed stone to your body. Aqeeq stone is also good for your health, your fears and loneliness. .
▪️Size: 66/67, 12(us), X 1/2(uk)
▪️Weight: 20.8 grams .